Greetings from the CSTEP Conference Planning Committee! We hope you are all having a successful fall semester with your students, and are already looking forward to spring semester and the CSTEP Conference! The 27th Annual CSTEP Conference will be held April 12-14, 2019 at The Sagamore on Lake George, Bolton Landing, NY.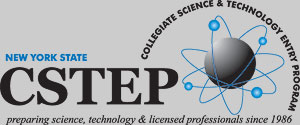 The Planning Committee has been quite busy preparing for the 2019 Conference, as you will see with the attached materials. Please read the CSTEP Conference Journal in its entirety, as it contains information on various aspects of the conference, including the Conference Schedule, Workshops and Presentation Details, Research Presentation Judges, a Student Ambassadors, the Graduate School/Career Fair, and much, much more!
Thank you, and we'll see you at The Sagamore!