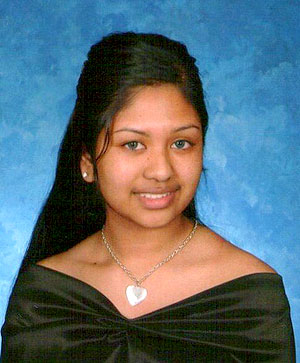 Fareeza Islam
Region: Capital
Program Institution: Union College
Education
High School: Schenectady High School
Graduation Date: 2010
College/University: Colgate University
Major/Minor: B.A. Psychology & Environmental Studies (double major)
Significant Professional or Academic Accomplishments:
Participated in STEP from 10th-12th grade.


Member of the STEP Science bowl team and presented in the STEP statewide conference.


Participated in summer research program every summer


Interned as a research assistant senior year of the STEP Program.


Graduated 4th at SHS with the IB diploma in 2010


Volunteered in activities such as UCARE day and cleaning up the community park.


Currently a Residential Advisor on campus and an Environmental Studies Research Assistant.


Will be studying in Denmark in May for one month and in Australia for the Fall 2012 semester.